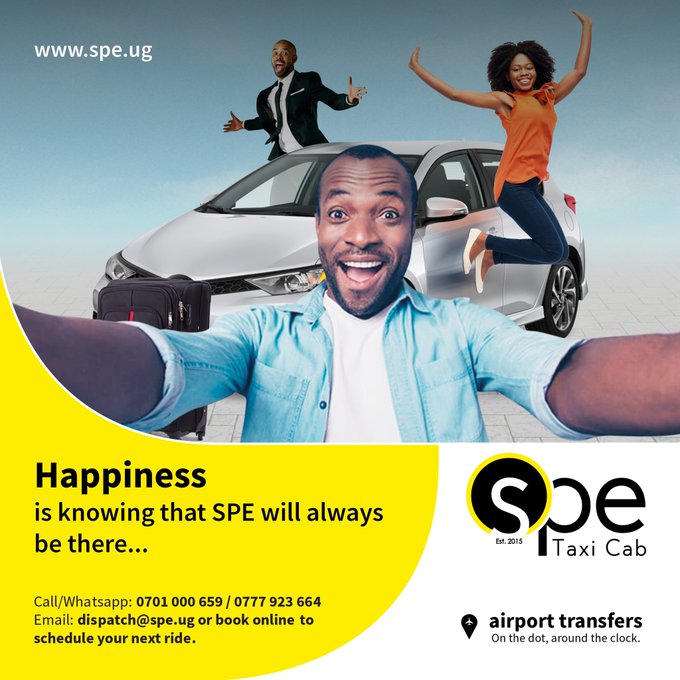 Spe Taxi
On The Dot Around the clock
Who We Are
From the beginning, it has been our firm belief that the transport sector can play a major part in addressing the employment challenge in Uganda. By creating & growing demand for our transportation services, we are creating meaningful jobs for professional drivers. As such, our business model focuses on our driver partners not as employees but as customers - ones to whom we must deliver value - and we do this by Enabling, Empowering & Supporting (EES) them to deliver a professional passenger transportation service.
Know More
What We do
We pick and drop travellers to/from Entebbe International Airport 24/7. Is it your spouse, child, work colleague, boss, guest? Rest assured that Spe has you covered
Pick/Drop for VIP travellers who want to be picked/dropped in executive vehicles. We also arrange Close Protection Personnel (CPPs) for VIP travellers who require this
Expecting important guests or VIPs, elderly travellers or minors? With MAAS, we meet travellers at the door or bridge of the plane & through immigration (or check-in) and baggage collection, all the way to their waiting vehicle. Skip the queue legitmately with MAAS.
Successful Drives
Happy Customers
Talented Drivers
Cities Covered
Our Clients And Partners